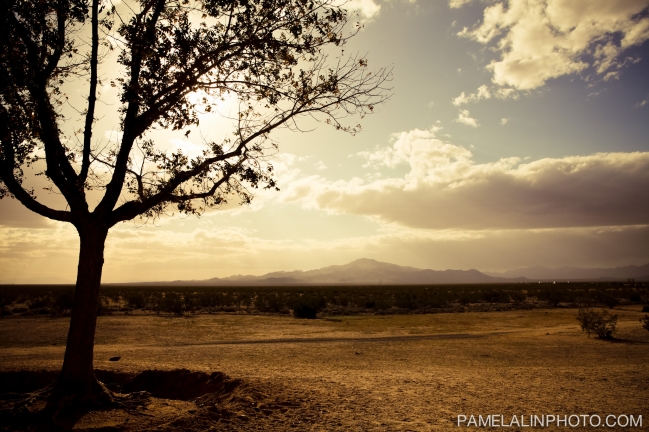 Driving across America was always on my list of to do's, however I always thought I'd have a little bit more time to do it. In an effort to get back to CA within 5 days, I decided we'd try to do it in 4 days starting on a Friday. I've driven 1800 miles around Utah/Idaho/Wyoming in 4 days before, but we spent a lot of time in fewer places. This is going to be a long drive on an interstate shorter stops and a with a few small stops and sleepovers. And so our journey begins, 2,210 miles from Los Angeles, California to Jefferson City, Tennessee.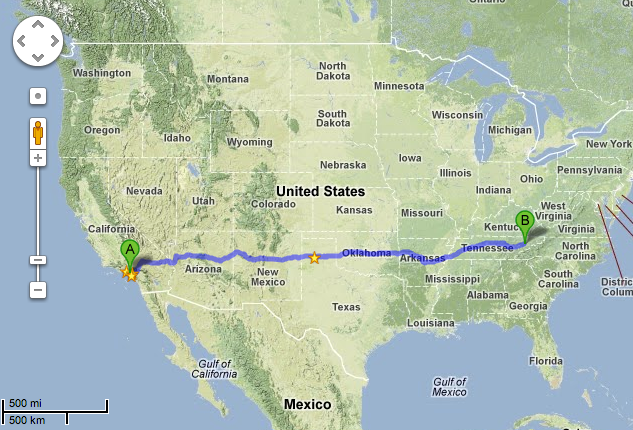 Day one
Itinerary: Get to Flagstaff, Arizona in 7 hours.
Weather Condition: Beautiful Sunny weather in California till we hit Arizona. A cold front was coming down and we were right in the middle of it. In Arizona it started raining, and by the time we got up the mountains in Flagstaff it was full on hailing and snow overnight.
Miles Driven: 470 miles
Stops: Barstow and Flagstaff
RECAP of Day 1: First stop on our journey was Barstow, California where my aunt had her last In -N-Out for a while (she is moving to TN). After our quick stop we headed straight to Arizona on the I-40 East. As we got closer to Arizona the skies went from sunny to brutal wet weather. We hit rain, which soon became hail the size of M&M's, and then a little snow. Visibility wasn't good on the I-40 with the heavy rain, so it was a huge relief when we arrived in Flagstaff and found our Hotel (7 hours later). I found Hotel Aspen on OfficialPetHotels.com which I found very useful and has great deals if you're looking for pet friendly hotels. The room itself wasn't lush, but we had cable TV and a massive clean bathroom (I assume to dry snow/ski gear in winter or bikes in summer). After settling in, we went in search of dinner and found my first Cracker Barrel. OK, I know this is a chain, but I've never seen one and I hear about it all the time so of course we had to try it. The Cracker Barrel always has a porch full of rocking chairs, a large giftshop with "country" gifts, and the restaurant with good country cooking. We ordered the fried catfish and fried chicken with mash potatoes and gravy. YUMMY.
Here is my photographic journey with my aunt, benny (the dog), and curious george of course 🙂 View full post »